This summer, grab your outdoor gears and escape from restrictions and quarantines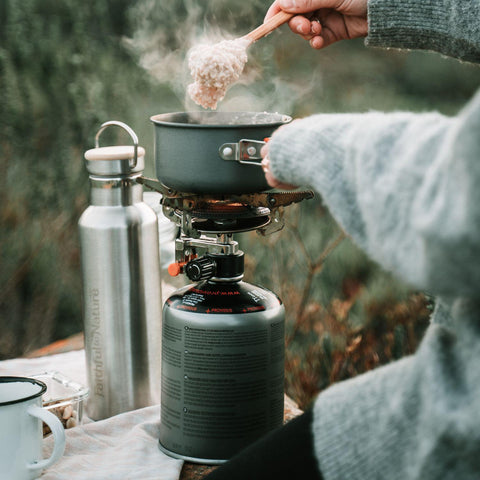 Summer is here, and if you have a passion for life that was out of the ordinary, especially out of the endless quarantines and restrictions. Going to the store in a hurry because you just decided you're going camping this weekend is somewhat of a rite of passage, and whether you hike, camp, climb, ski, kayak or bike, you've probably been in one at some point.
Trying to get into the great ourdoors, people are looking for really all kinds of supply hardware, then Gizmoore Outdoor collection is the one-stop place you are actually seeking. Since more and more people are getting overwhelmed by floods of branding materials, we managed to distill all our experience of shopping at Gizmoore, cutting the time-consuming screening time, and now winnow some of our favorite purchasing plans of all time.
Below, you'll find gears we've personally used (some of our items aren't available or are discontinued, in which case we found a similar item from the same brand). Fields vary from hiking to climbing, camping and more.
Gizmoore Military Camping Hammock with Mosquito Net ($48.95, Gizmoore)
We're always looking for opportunities for a good hammock session, and whether it's on our balcony or at the campsite, there's nothing like dozing off in a hammock. This one we present to you is super sturdy, holding up to 400 pounds, and it comes in a solid variety of colors. The best thing about this hammock is it comes with a net which will keep you protected from all the mosquitos and bugs. Moreover, it includes full suspension system which can easily save you another 20 bucks.

 
Widesea Foldable Outdoor Gas Stove ($29.98, Gizmoore)
Having a light yet strong stove is crucial when we are cooking during a weekend trip. This Widesea stove is a minimized version of the one we usually have, but it's still got plenty of room to fit your standard pans. The stove is super light and portable, so you can use it in the backyard if you want to get some fresh air around dinnertime.
Yofeil Ultralight Camping Cookware Set ($59.98, Gizmoore)
If you're planning on cooking at the campsite, you can definitely bring your daily cookware from home, but it'll probably take up a lot of room and it might get a little extra wear and tear. That's why we think it's a good idea to get a separate set just for camping. The Yofeil cookware set is super light, and fits in just one little bag. Foldable handle and carefully designed sizing so they can pack together taking incredibly small room.
Coffee and Espresso Maker ($29.98; Gizmoore)
You probably can't bring your whole home coffee setup, but the Aeropress is a fantastic option to get a fix of your daily caffeine out in the woods. Recommended by Olguín, it's super light and packable, simple to use and easy to clean up.
Scione Hiking Backpack ($59.98, Gizmoore)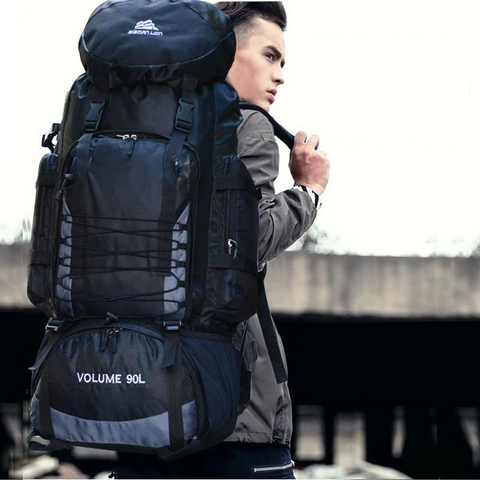 We love backpacking, but if you're going to hike into the middle of the woods and camp, you're going to need a great pack. We love this one from Scione, as it's got tons of storage, it distributes the weight in an incredibly comfortable way and the top part of the pack even detaches and turns into a little daypack. 

 
MokenEye Ultralight Detachable Camping Chair ($59.98, Gizmoore)
Camp chairs are a must when you go out into the woods for any extended period of time. Sure, you can find a rock or a log to sit on, but it's often uncomfortable and the lack of back support is not ideal after a long day of hiking. We found this one is simple to set up and super light, so carrying it in your backpack or down the block to the beach is a breeze.
Naturehike Mongar 2 Persons 20D Nylon Fabric Double Layer Camping Tent ($199.98, Gizmoore) 
This is by far the best tent we've ever owned. It's perfect for backpacking, weighing at 4.2 pounds, but doesn't sacrifice on space. Sometimes two-person tents aren't as roomy as they sound, and if two people actually slept in it you'd be cuddling up all night. The Mongar, however, has more than enough room for two people to sleep comfortably and even has extra room for gear. In addition, it's got two massive vestibules for the rest of your stuff so you can keep it protected from the weather, and setup is incredibly simple and fast.
Gizmoore Rechargeable Super Bright LED Headlamp ($29.98, Gizmoore)
Why do we love this headlamp? Well, there are plenty of reasons. It's rechargeable and the battery is replaceable. 2 pcs of 18650 batteries can last for dozens of hours. The light is zoomable and adjustable, and it has 3 luminance levels for different scenes.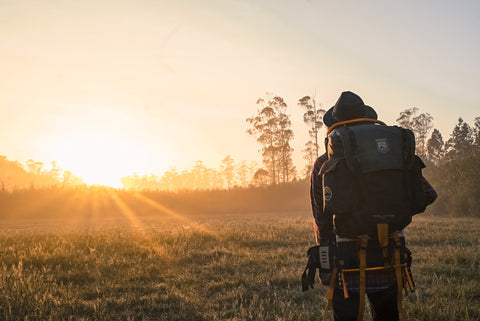 For old stagers, Gizmoore is one of their old friends. Friends love to share and hikers are always on the way; we love this type of beling and we know there won't always be a perfect purchasing list for all the outdoor-minded. However, Gizmoore is always working hard to try and dicover the best choices for outdoor gears. Keep tuned and expect more "gizmos" right at our site!